A delicious three course meal was laid on for diners at the stunning North Cadbury Court, but there was a catch – no one was able to see what they are eating or drinking. The unique experience, where people eat whilst blindfolded, was organised by charity Somerset Sight and enabled participants to experience for themselves what it's like to live as a blind or partially sighted person.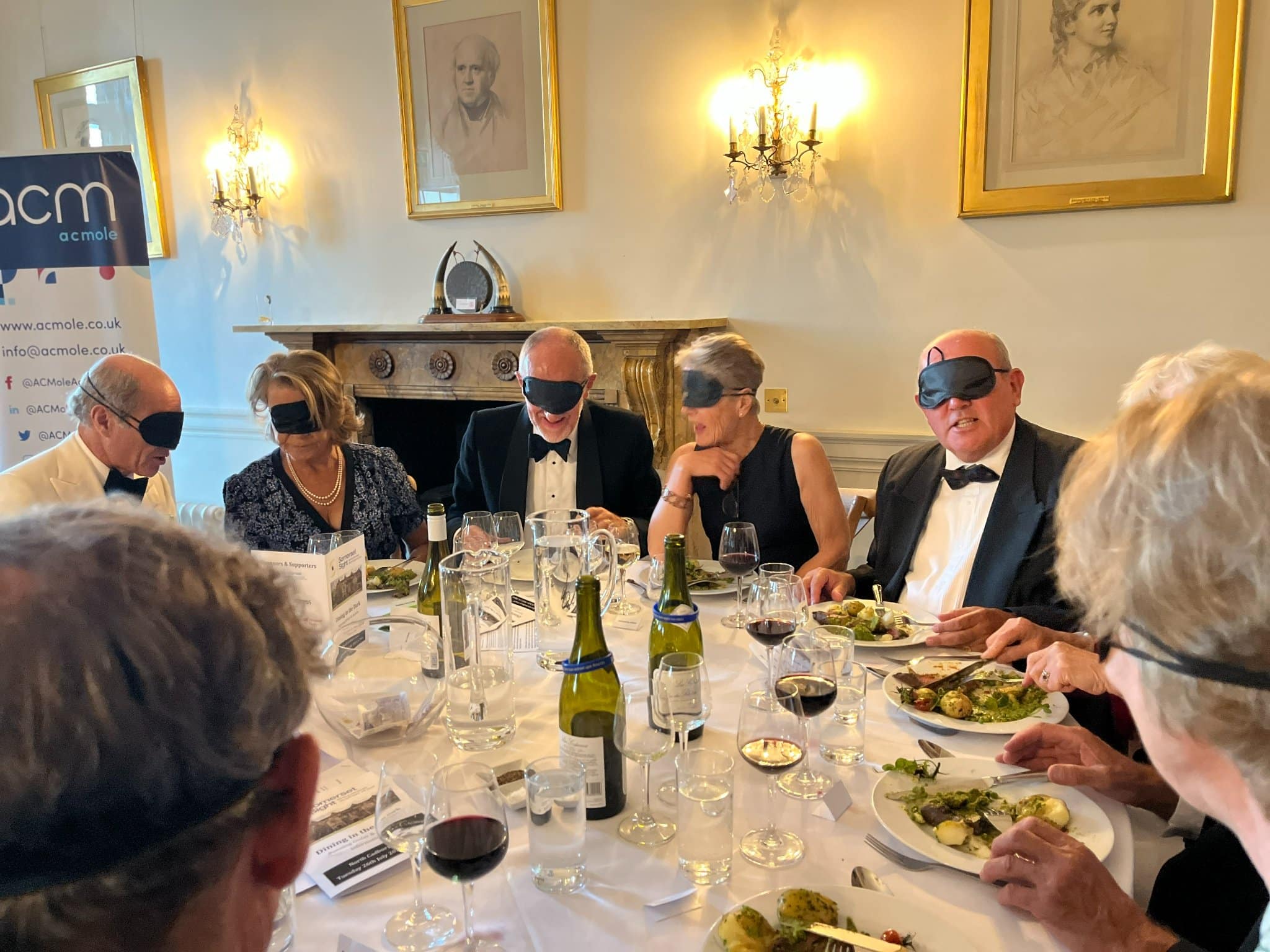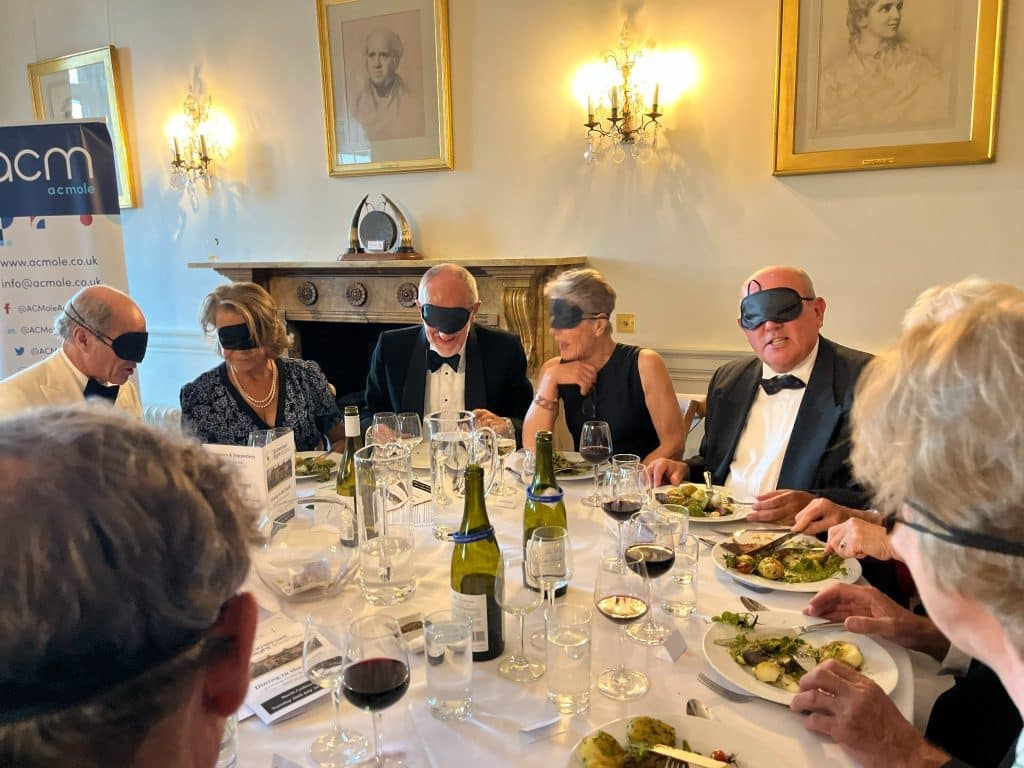 Jackie Sopwith, CEO of Somerset Sight, said the evening was one of the charity's most important fundraising events of the year. She added: "Many people who come to us at Somerset Sight with a new or deteriorating sight loss often feel that nobody knows what they're going through. Whilst the aim of our event is to raise awareness, it's also an excellent way to show people how reliant they are on their sight for everyday tasks such as eating and drinking, and to give them an inkling of what it's really like for somebody with no sight at all."
Somerset Sight provides support to more than 3,000 people living in Somerset who are partially sighted or blind. It runs a mobile advisory service, with specialist items to purchase or try out, which visits towns and villages across the county to provide support to those unable to travel to the headquarters in Taunton. It runs free 'Seeing Life Differently' course for those recently diagnosed and a volunteer visiting service providing each sight impaired person with their own unique volunteer to help with correspondence, socialising, making appointments and trips out. Somerset Sight now need additional volunteers for this amazing service so please contact them on 01823 333818 if you can help.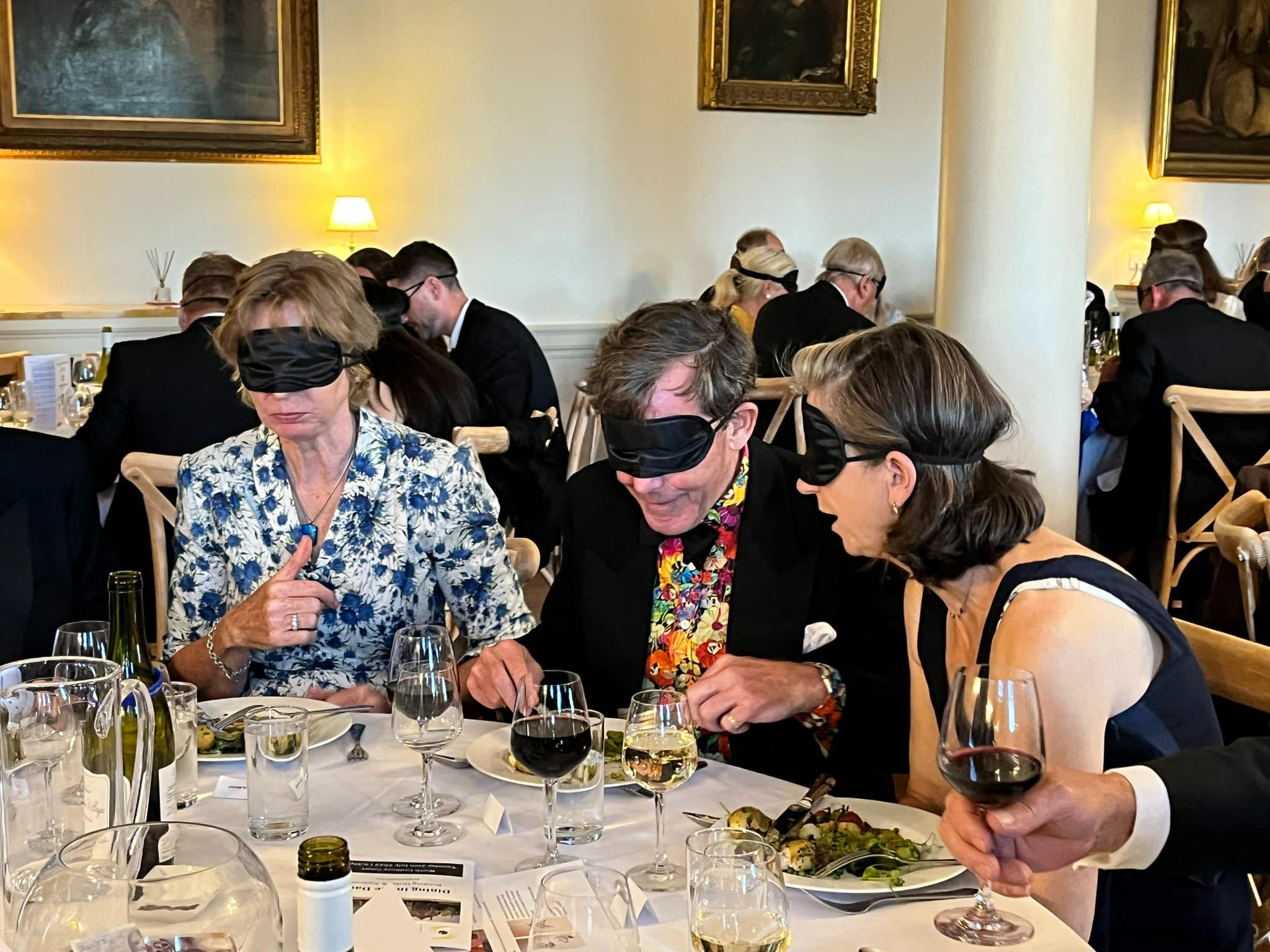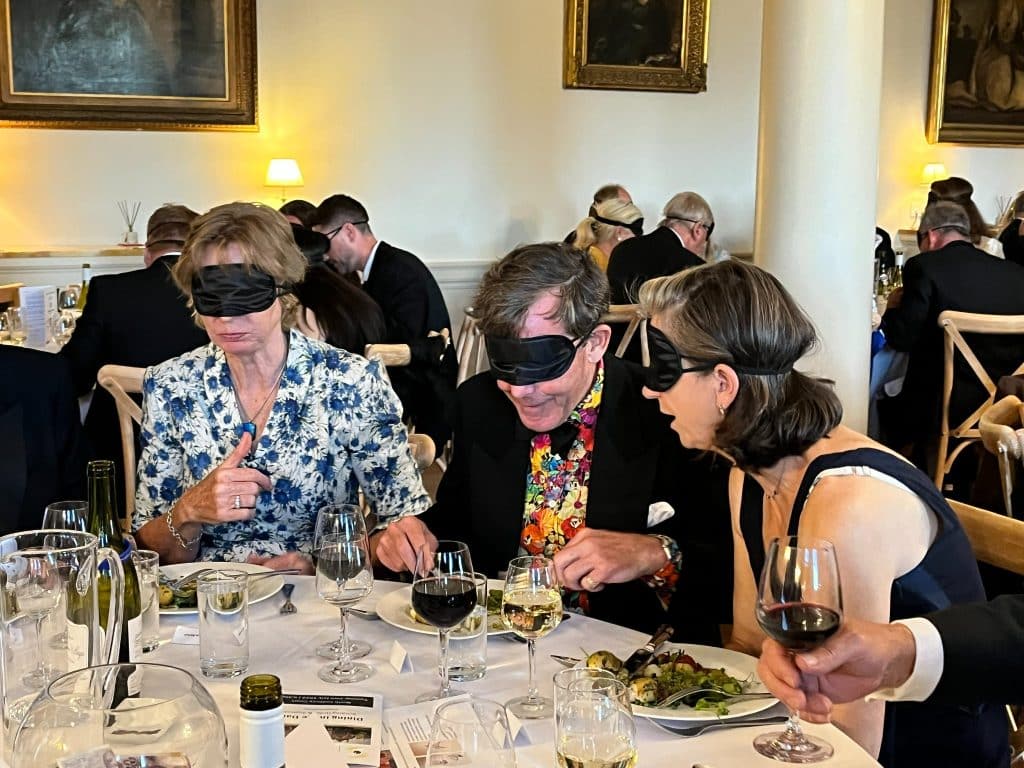 The previous Dining in the Dark event took place in 2019 and raised more than £5,000 for the charity. The funds raised support those with sight loss in the county, such as 61-year-old Dave from Taunton, who has type 1 diabetes and began to lose his sight 10 years ago. Dave is now blind in one eye and has very limited vision in the other.
Although Dave is still able to work, losing his sight meant he had to give up his driving licence which left him feeling depressed and anxious. A chat with a member of staff at a routine hospital appointment led him to Somerset Sight, where he was introduced to Graham Glover, emotional support worker. Since then, Dave has attended many outings and trips with Somerset Sight including a holiday to Newquay in June. He attends cookery lunch clubs and has recently set up 'Dave's Diner', a drop in café which supports others with type 1 diabetes .
Dave admits that it took him a lot of courage to visit the charity, as he felt that others were more deserving of support than he was. Charity CEO Jackie Sopwith is keen to encourage anyone with sight loss to contact the charity for help. She said: "Somerset Sight exists to help everybody in the county, and beyond. Whether somebody has no sight at all, or has been recently diagnosed with marginal sight loss, we are here to support, and our team has first-hand experience of the types of difficulties faced. Whether you need help to work, use your phone, cook a meal, or just need somebody to talk to, we can do it and it's all thanks to the generosity of people at events such as Dining in the Dark."
Dining in the Dark took place at North Cadbury Court on Tuesday 26th July.
www.somersetsight.org.uk