Tackling Sustainability in a 16th Century Stately Home
The challenges of protecting our environment whilst also preserving the history of a house dating back to mediaeval times, are not lost on the owners of North Cadbury Court. Huge efforts have been made over the years to sympathetically renovate what was originally a crumbling Grade 1 building – making it today a pioneer of green building practices in historic properties.
All recent building work at the Court, which is available for exclusive event hire, has utilised traditional materials. This includes horse hair, lathe and plaster, lime mortar and traditional paints. Stone from the estate's own quarry is used for new or replacement stonework and estate grown seasoned oak used for all woodwork and window repairs.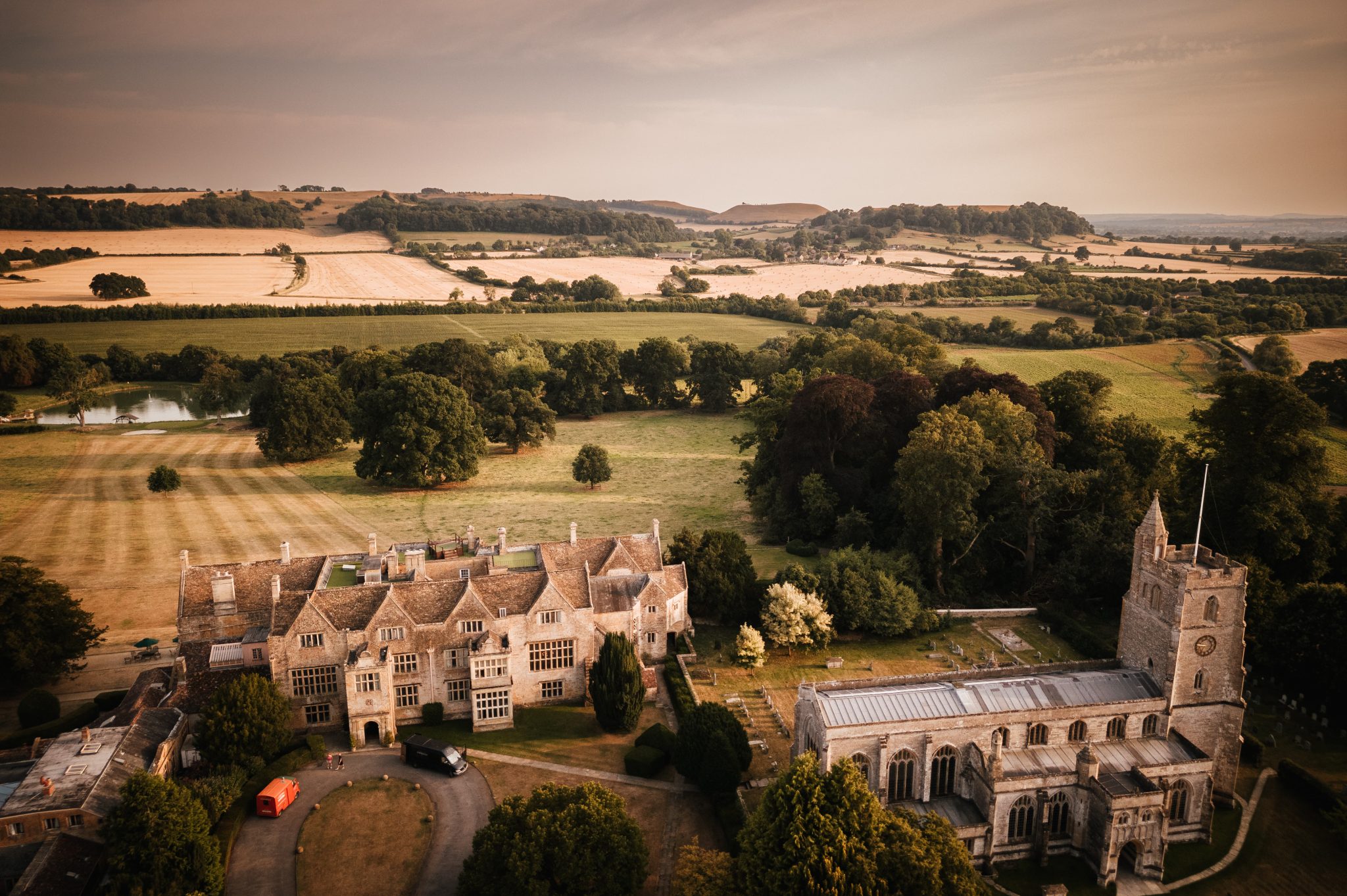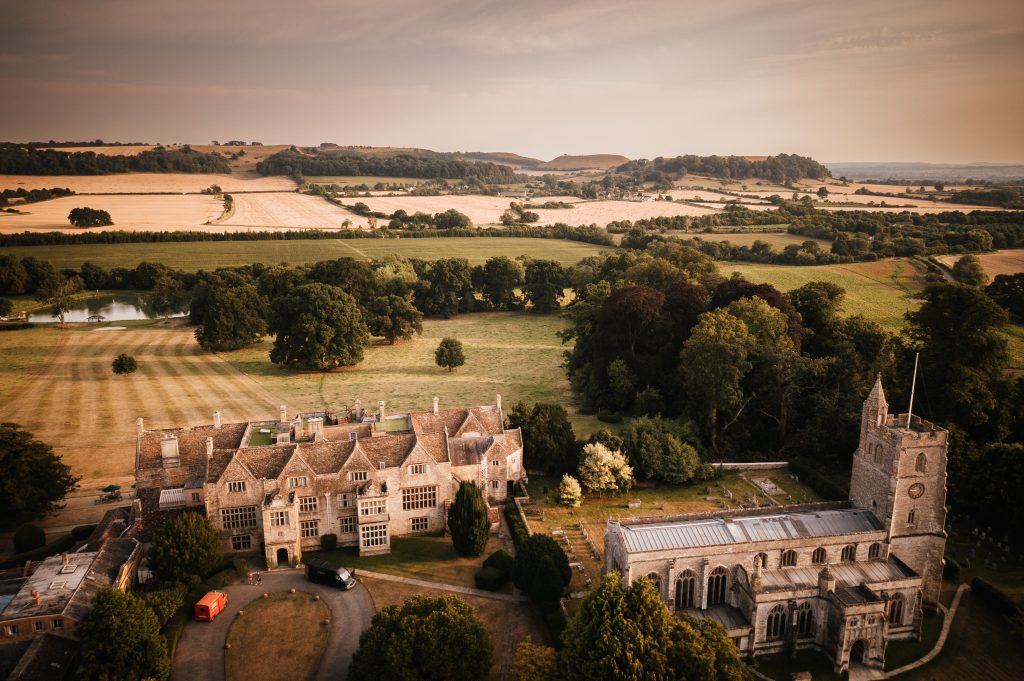 One of the very few Grade 1 listed properties to have 25kW solar panels in the garden, there is a constant green power supply to the kitchen and utility areas during daylight hours. The heating system is powered using a biomass boiler, fed with woodchip sourced from nearby Longleat Estate. There are four electric charging points wired to the solar panel circuit and full recycling facilities on site.
Janet Montgomery, owner of the Court, said: "We are ardent about sustainability and that was especially important during the restoration of the house. It would have been much cheaper if they had bought everything new, but we wanted to retain materials already there and work with this to achieve an energy efficient property.
"For example, all the original shutters have been renovated and subtle secondary glazing added, which helps significantly with heat retention. Pipe lagging and loft space insulation has been installed, where there was none previously and it was necessary to wear at least two jumpers in bed at all times!"
More recently, an air source heat pump has been added to heat the swimming pool and spa area, along with a water sourced heat pump, using energy from the boating lake, to heat and provide water for the Yacht Club which has been built in the grounds. It used to be the central building for the eco zone at the Bath and West Show – a green oak building which was bought, disassembled (marking all the bits and pieces) and reassembled on the property– totally sustainable.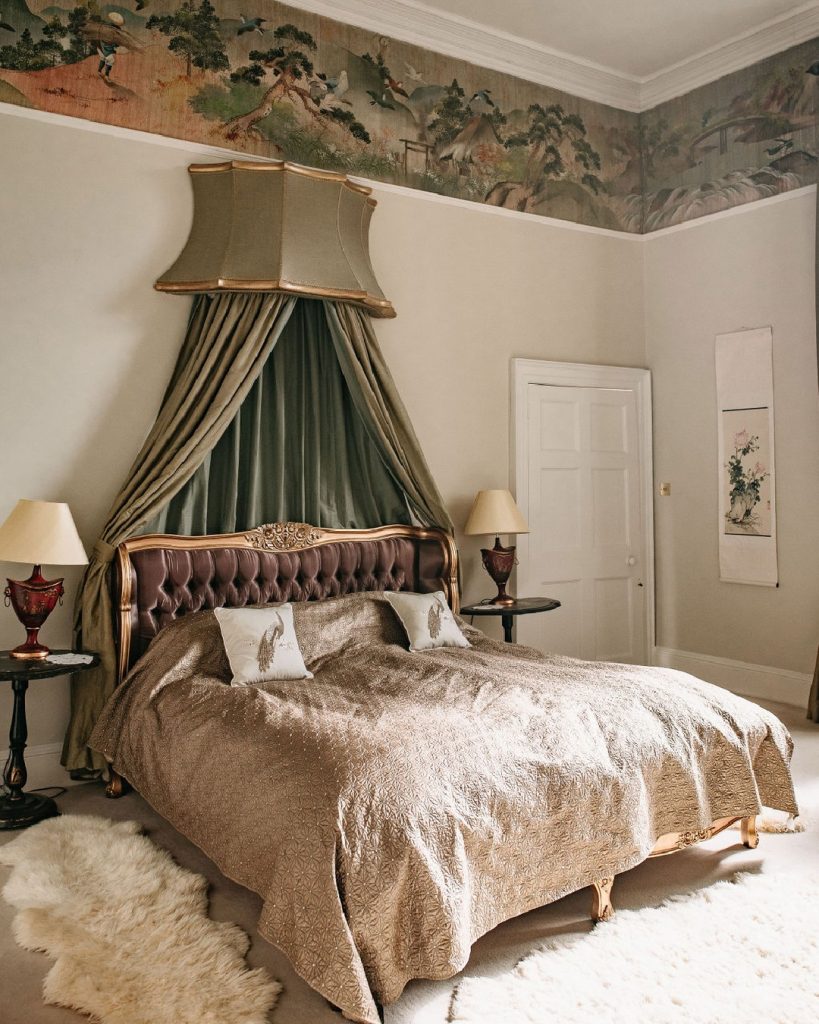 Lewis and Wood supplied the original wallpaper and furnishings, using historic patterns and designs in keeping with the age of the house, as a consequence each room is unique and has its own quirky elements. All of these efforts have not gone unnoticed by the Court's guests, particularly those with electric cars! They will also have enjoyed toiletries supplied by Land and Water, which creates natural products using only ethical and sustainable ingredients and packaging. Wedding guests can have fun being ferried from the church to the estate's grounds in an electric buggy (pictured), which has proven incredibly popular.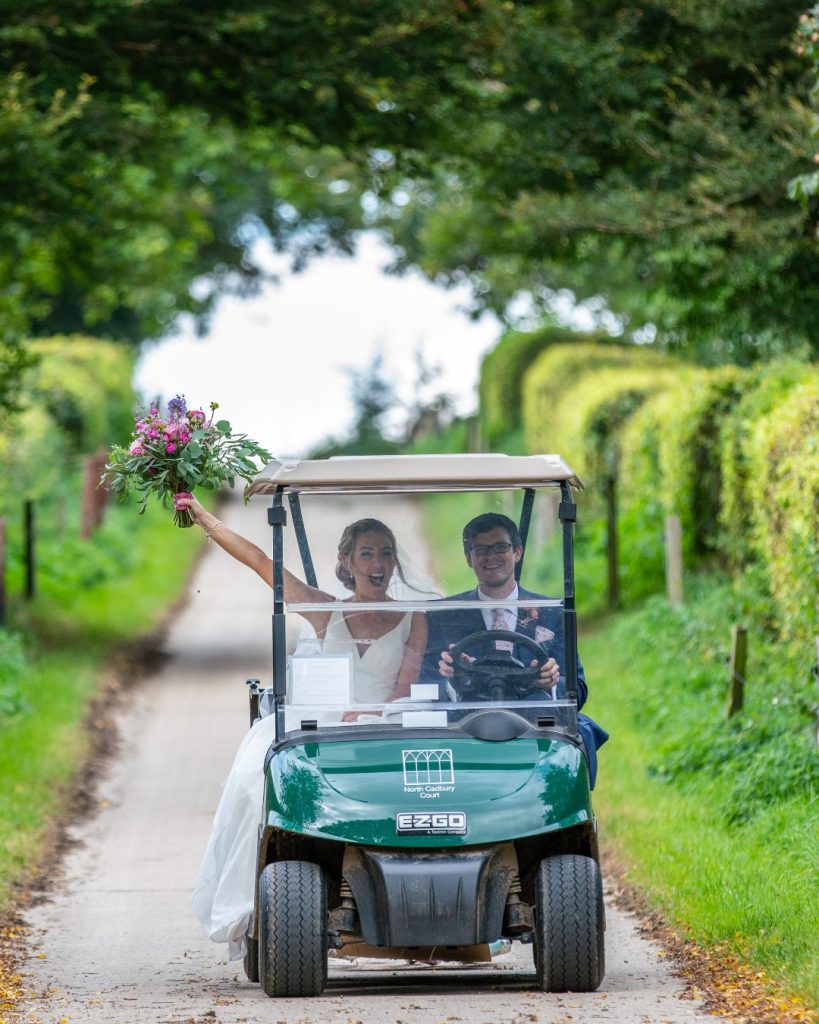 Such commitment to sustainability is perhaps more important for corporate event hire guests, however, as companies who need to boost their green credentials can potentially use a visit to the Court as credit towards net zero targets.
Janet adds: "While it might not be uppermost in our clients' thoughts when booking the Court, sustainability has become more important as a deciding factor in picking a venue. Added to this our support for local producers and suppliers, plus the use of flowers, fruit and veg from our gardens, we think we have a unique offering here. There are so many activities to choose from in a beautiful setting on our estate, whilst allowing guests to rest easy that their impact on the environment has been minimised and their contribution to the local rural setting is appreciated."