By Patrick McGuigan for the Daily Telegraph

In the grand ballroom of North Cadbury Court in Somerset, artist Mike Geno is showing a group of American tourists how to paint the perfect portrait. With quick strokes of his brush, he captures the essence of the model in front him on his canvas, but there are no facial features or even the outline of a person. Instead, there are angular edges, crumbly surfaces and plenty of mould.
Welcome to the world of "cheese portraiture" – a niche that Philadelphia-based Geno has made his own, painting more than 300 pictures of the world's best cheeses, which he sells for upwards of $550 (£420) each. His latest piece is a wedge of Berkswell sheep's milk cheese, which has a granular texture and mottled coat. "Get the rind down first, then the paste and do the details last," says Geno. "And you're going to need some yellow paint."
Geno's masterclass is part of a series of activities for guests of Cheese Journeys – a US-based company that takes members of the public on epic cheese holidays. Set up in 2013 by former cheesemonger Anna Juhl, its destinations include the mountains of France and Switzerland to discover comté and gruyère, and northern Italy, where guests go deep into parmesan and gorgonzola.
The five-day Cheddar Odyssey tour, which starts at £2,300 per person, takes place twice a year with around 15 guests beginning the trip at Neal's Yard Dairy in London, before heading to Somerset to stay at North Cadbury Court – a 16th-century country home, owned by the Montgomery family, who are famous for making farmhouse cheddar. The Grade I listed house has 25 bedrooms, a swimming pool and nightclub, plus rooftop golf and views of an ancient hill fort, said to be the location of Camelot, while the farm and cheddar dairy is just down the grand driveway. It's like Downton Abbey crossed with The Archers.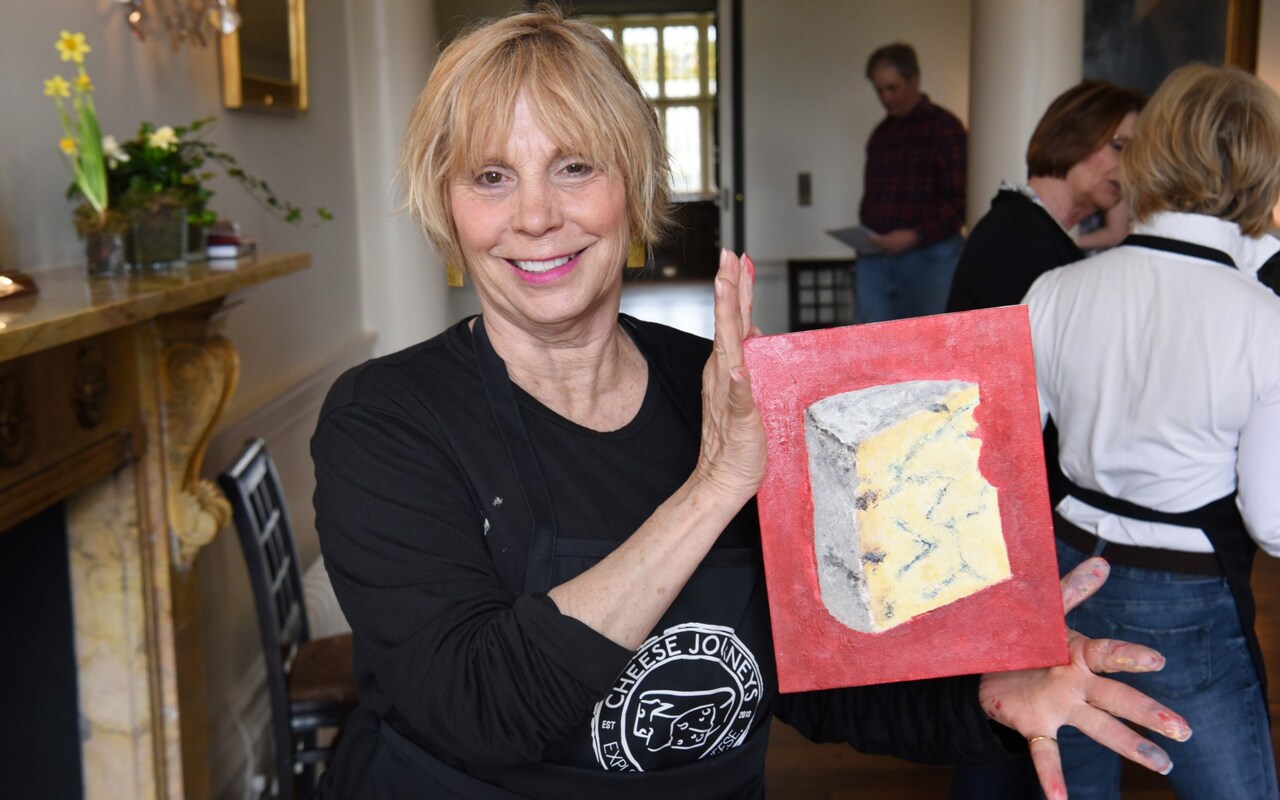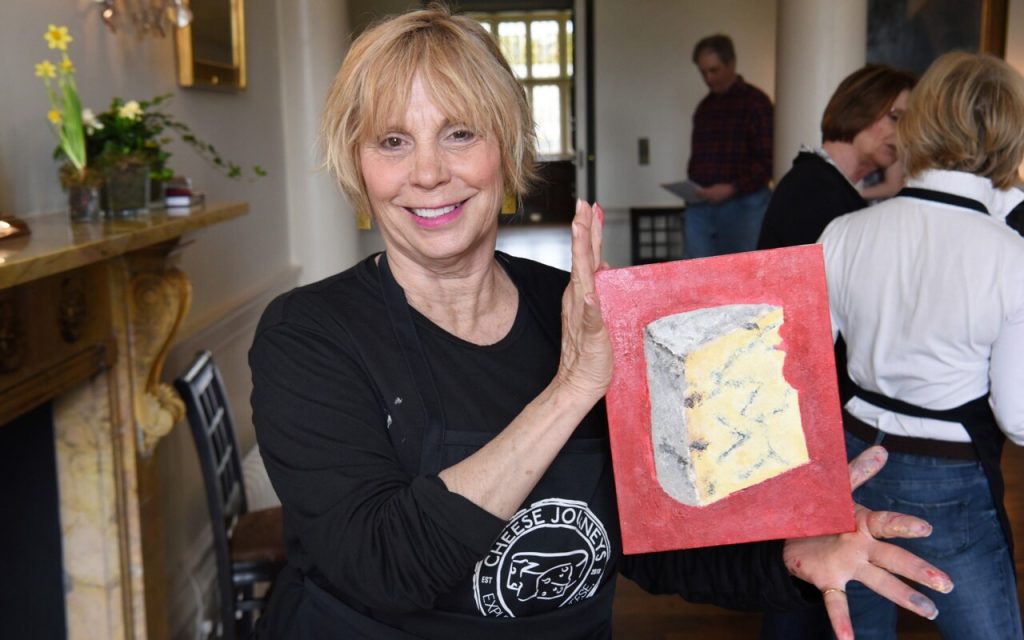 Visits to local cheesemakers are a big part of the experience, along with activities such as cheese cookery and photography classes, wine matching sessions and special dinners, attended by artisan cheesemakers.
"Food tourism is the fastest-growing piece of the tourism industry in the US, and cheese is a niche that nobody has dared to tackle," says Juhl, who leads every trip. "These experiences, where you can spend time with renowned cheesemakers, used to be reserved for the professionals, but there's a large segment of the public who want to know about quality food and the story behind it."
Guests tend to be wine buffs and foodies, but come from all walks of life. "I've had chemists come because they love the strange science of cheesemaking that involves moulds and bacteria," she says.
Interest in food provenance is not confined to the US, with Juhl now marketing Cheese Journeys to a global audience, including people in the UK, where there is already a burgeoning cheese tourism sector (see below).
"We've got people from Denmark and Australia coming on our next trip to Holland, and we think Brits will also be interested," she says. "Social media is helping people who are into cheese connect with each other."
Matt Sieren, who is doing a fine job of capturing the dense texture of Tymsboro goat's cheese on canvas, is one of this new global cheese community. He manages a wine and cheese shop in Des Moines, Iowa, and came on the trip to boost his knowledge.
"There are lots of mass-produced cheddars in the US that are very sweet and caramel," he says. British cheddars are more complex – they have a kind of umami richness. I love the earthy grassy flavours of Montgomery's cheddar; you can really taste the terroir in a way you don't get with American cheddars."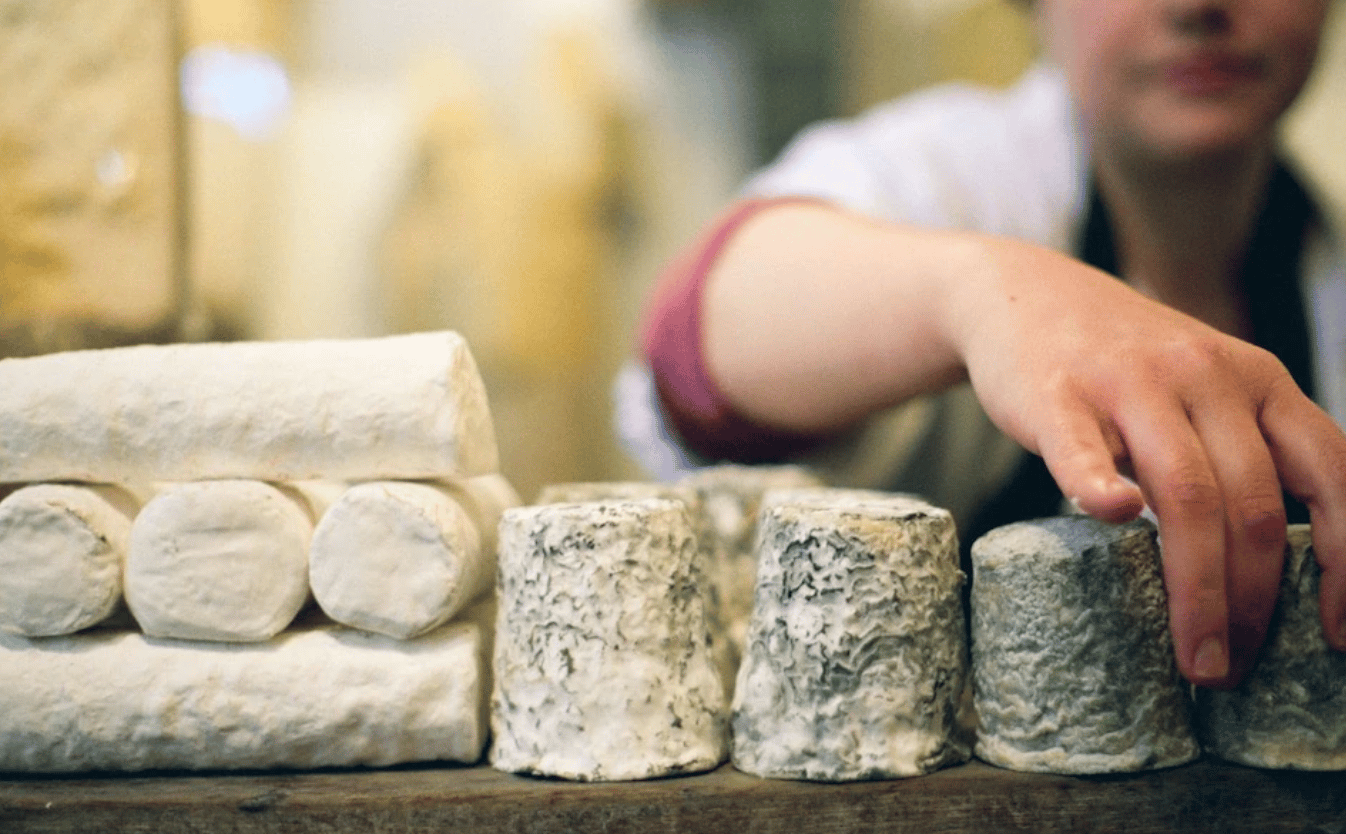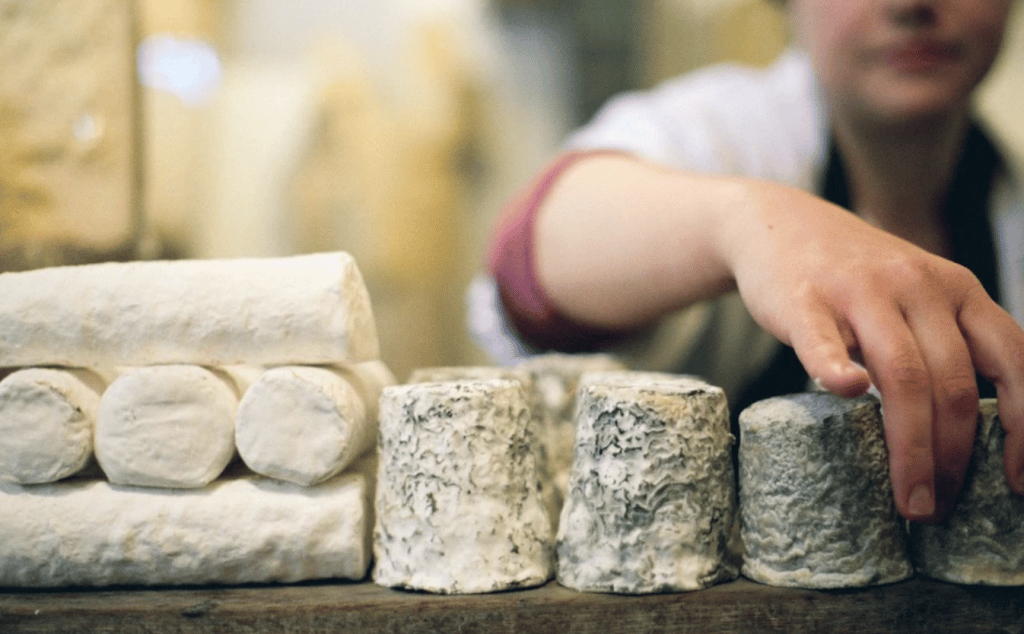 The Montgomery family has made cheese in North Cadbury since 1910 when Sir Archibald Langman first bought the 1,500-acre estate. His grandson Jamie Montgomery, continues to make cheddar today using raw milk from his own herd of 180 Friesian cows. Wrapped in cloth and aged for more than 12 months, the cheese develops layers of flavours that range from brothy to fruity.
On an earlier tour of the dairy, Montgomery explains that little has changed from his grandfather's days. "We've got something special here, so my job is to not screw it up," he says, standing in front of a steaming vat of curds and whey. "I'm really just looking after my grandfather and mother's cheese."
The American cheese lovers, clad in white coats, hang on his every word as he explains how each day 4,000 litres of milk are turned into 18 truckles of cheddar, each weighing 25kg.
On a tour of nearby Westcombe Dairy, owner Tom Calver explains how he is working to identify unique microbes on the farm to improve his cheese. "We're trying to map what's going on on the farm and where we can find interesting flavours," he explains as burly cheesemakers throw handfuls of salt onto the curd. "We're looking at everything from the difference bedding straw for cows makes to the flavour to what effect our cellar has as the cheese matures."
Describing the cavernous maturing room that Westcombe has built into the side of a hill as a "cellar" doesn't really do it justice. The cathedral-like space is home to more than 5,000 truckles, which are aged for over a year on shelves that reach high up to the ceiling. A Swiss robot, nicknamed "Tina the Turner", patiently trundles between them, flipping and brushing the cheeses.
"I don't think there's anything artisan about turning cheese over, so investing in a robot made sense," says Calver. "The real work is happening in the farm and the dairy."
Back at the art class, Geno is ruminating on why cheese gets his artistic juices flowing. "I'm interested in what makes my mouth water, so I focus on the details – the rind and the veins, but most of all the texture. Cheese has the perfect texture for painting."
www.telegraph.co.uk/food-and-drink/features/pay-homage-fromage-one-uk-cheese-tours/