Food and travel writer Alexander Lobrano spends eight days exploring the world of British farmhouse cheeses, from London to the West Country, where a good Cheddar rules the day.
On a sunny October afternoon in the London neighborhood of Bermondsey, a cool breeze surprised me with the winy smell of apples. It brought on a sudden sharp craving for a nice chunk of Cheddar, the fruit and the cheese together being a favorite after-school snack when I was growing up in Connecticut. This was an appropriate prompt, too, since I was on my way to a very privileged lesson in British farmhouse cheeses at the beginning of an eight-day, cheese-themed trip to London and Somerset run by the specialty tour company Cheese Journeys.
On this trip, I'd learn how these cheeses, especially Cheddar, are made and aged from the cheesemakers who produce mighty rounds on their farms in Somerset in the West Country.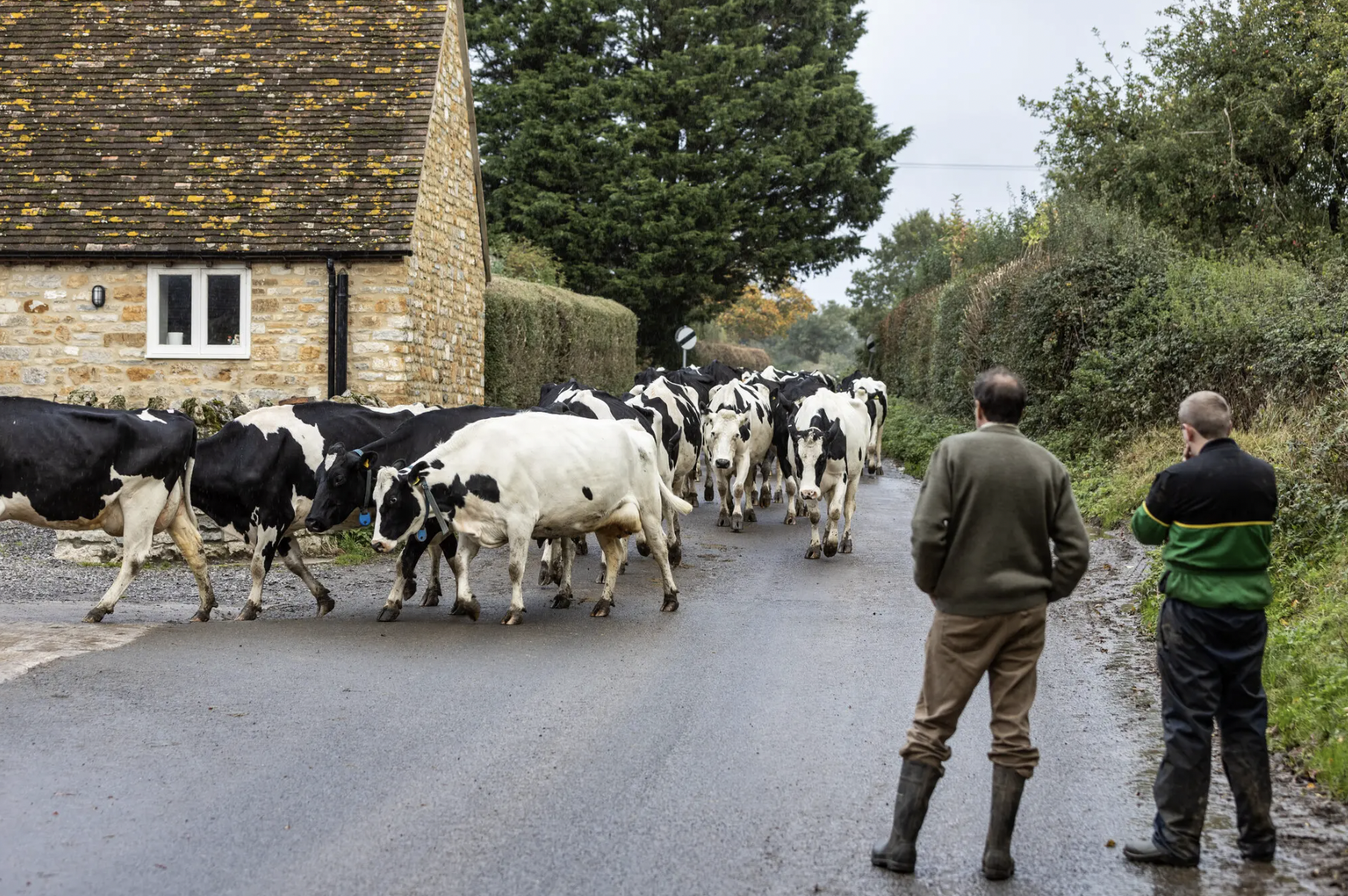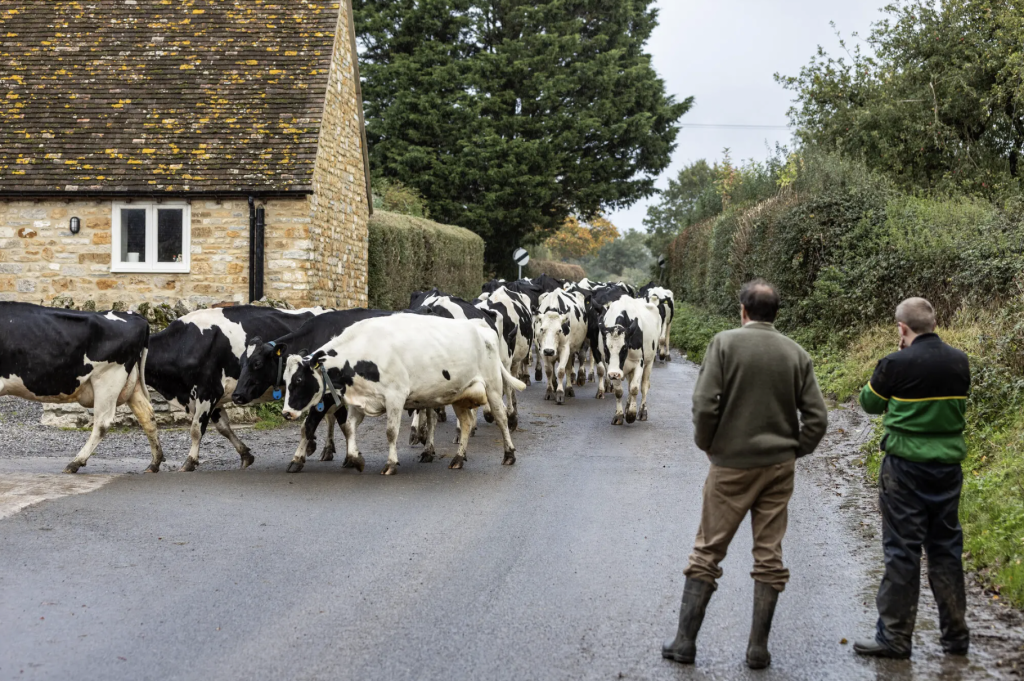 We left London by bus to go to North Cadbury in Somerset, in the West Country of England, where cheesemaker Jamie Montgomery makes this spectacular and very rare cheese with milk from his herd of some 200 mostly Friesian cows at Manor Farm.
If a sudden and thrilling glimpse of Stonehenge first roused many of the drowsing travelers on our bus an hour and a half west of London, the crowd cooed in unison 30 minutes later when we arrived at North Cadbury Court, the magnificent country house that's been the seat of the Montgomery family for more than a century and which would be our home for the next six days.
The sweeping lawn in front of the house had been mowed in a pattern of green stripes, which flattered its orange lichen-speckled Elizabethan facade. Parts of the house date back to the 1300s; the south side has an elegant Georgian facade and sweeping views of rolling countryside. Mr. Montgomery no longer lives in the house but has converted it into a rental property with 21 bedrooms, an indoor pool and Jacuzzi, a gym, a snooker room and other amenities. My room, the Oak Room, came with a four-poster bed, a soaking tub in a large windowed alcove and original Tudor moldings on the ceiling, but my favorite room was the library, with its original edition of "Puck of Pook's Hill" by Rudyard Kipling, volumes of poetry by Keats and Shelley and a shelf full of Anthony Trollope.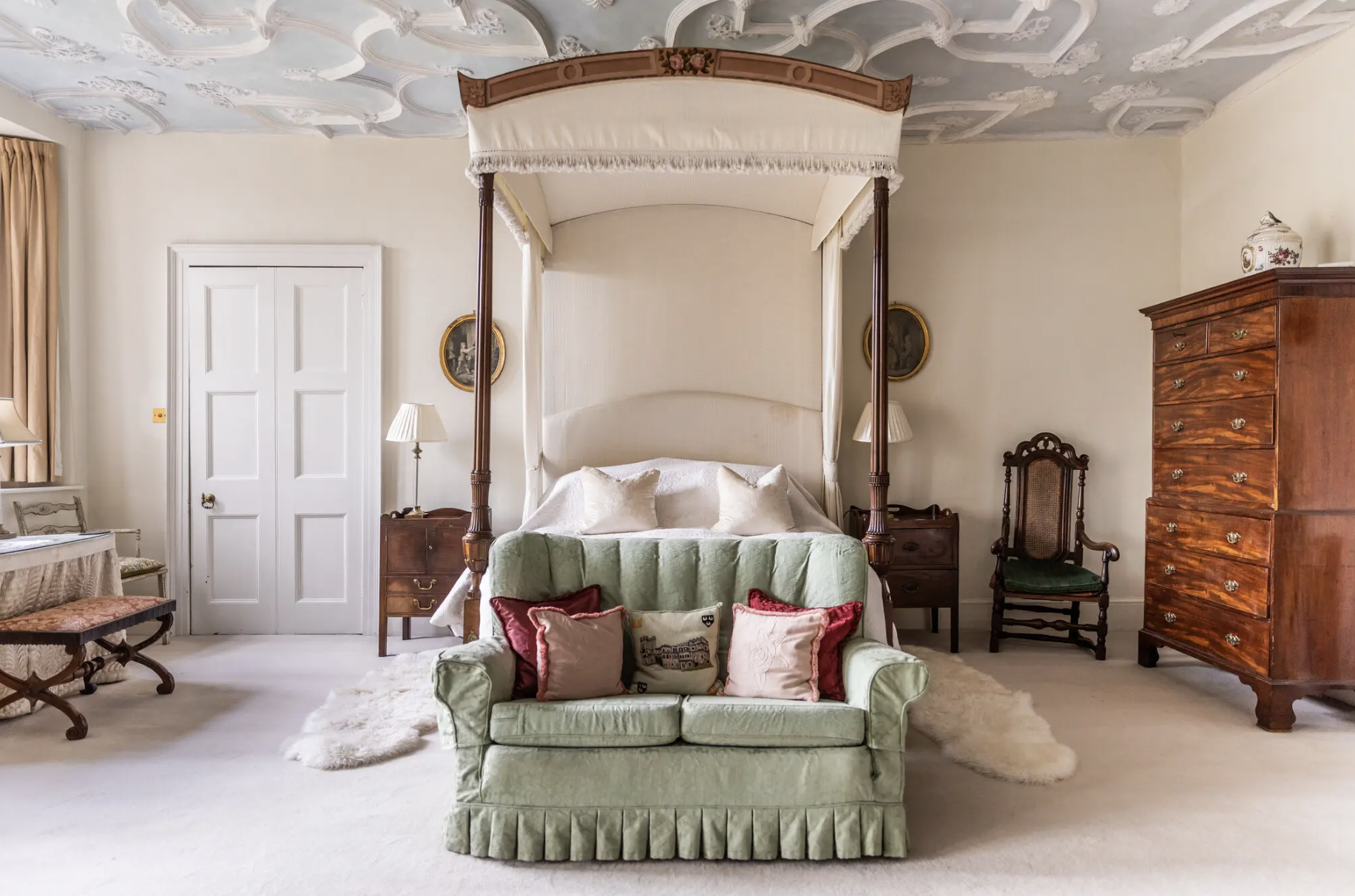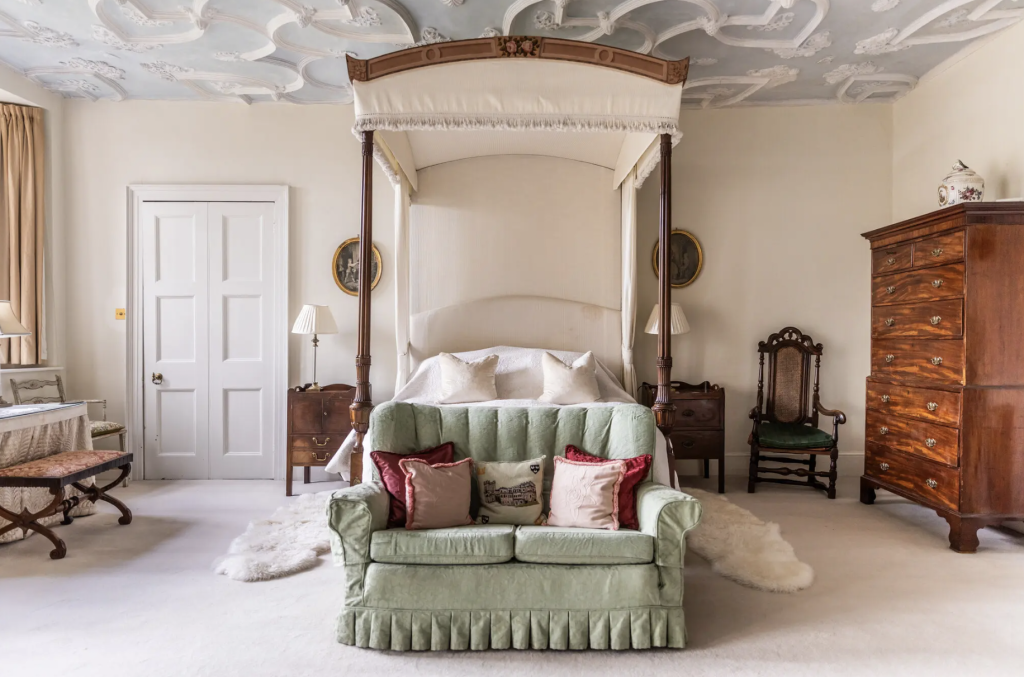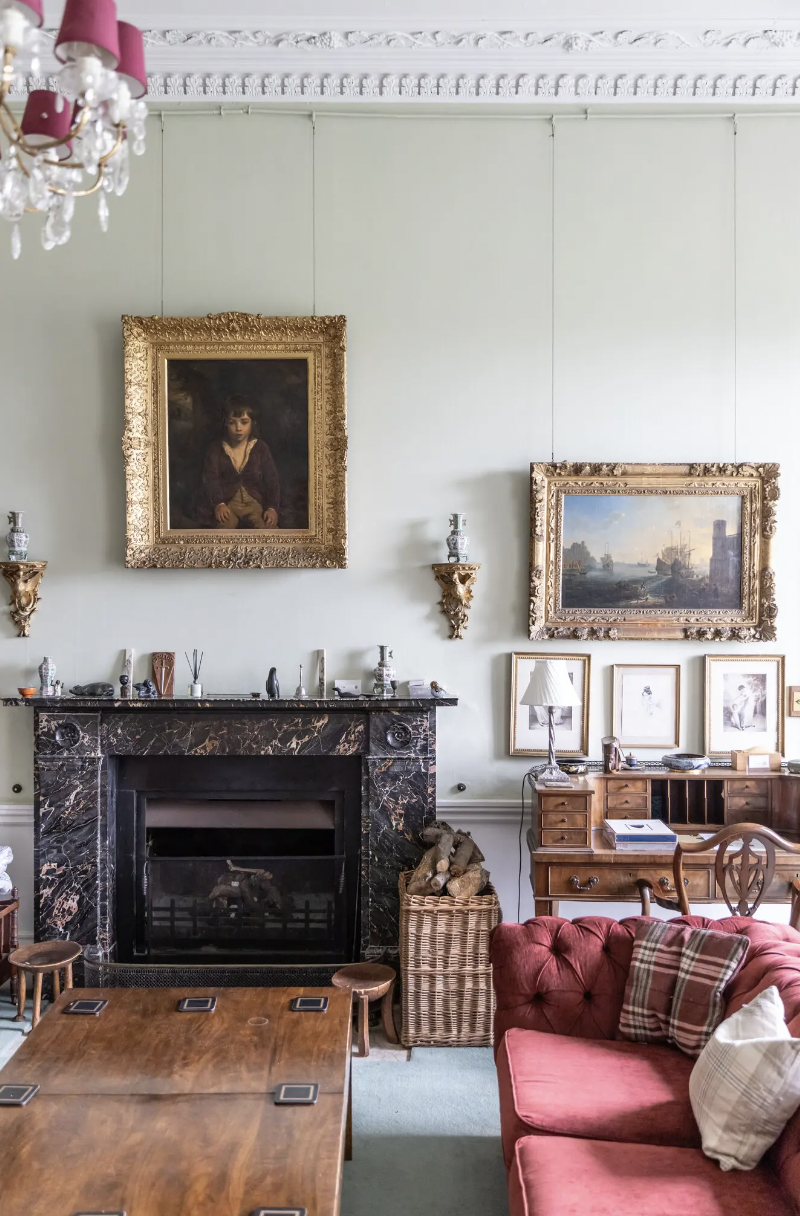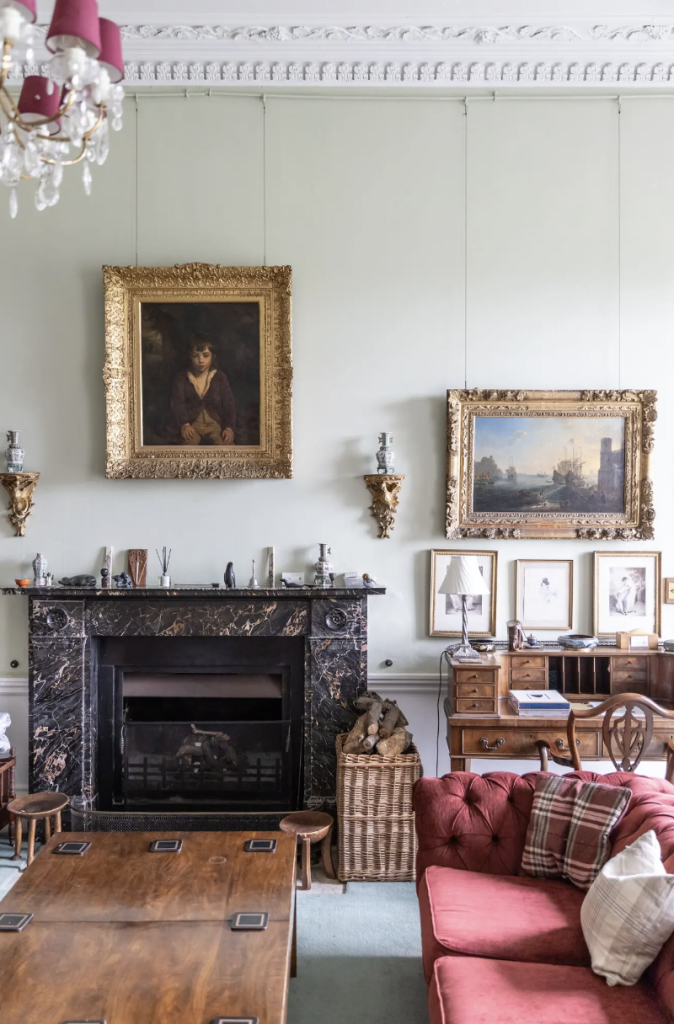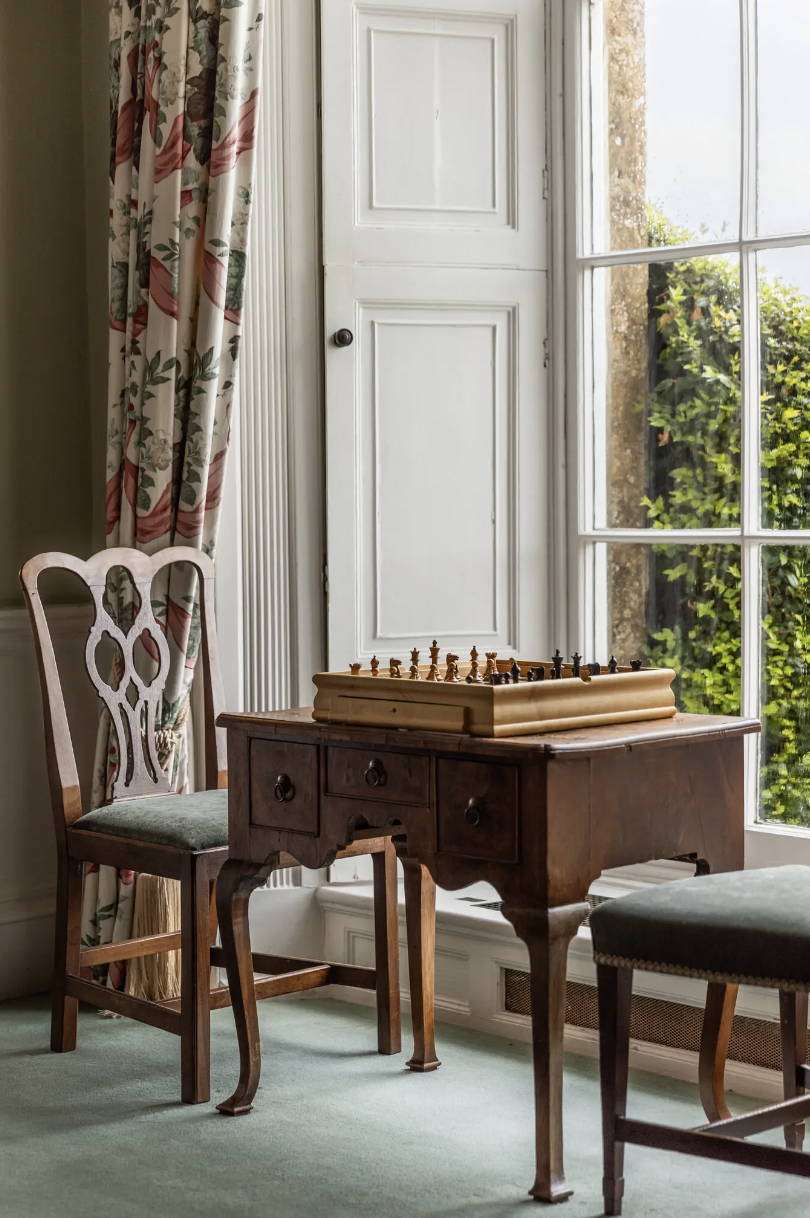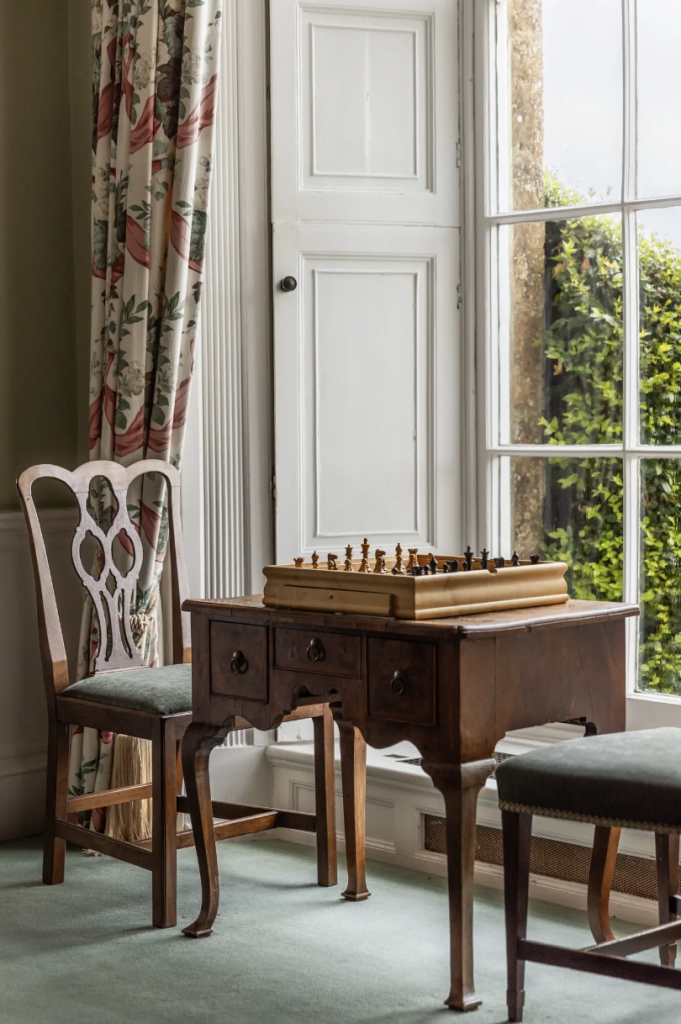 "Owning the castle, which is what I call staying at a house like this one, creates an easygoing house-party experience guests enjoy," Ms. Juhl said that night while we were having drinks before dinner in the baronial oak-paneled North Hall. The arrangement also allowed Ms. Juhl to put her preferred private chef, the exceptionally talented Frenchman Sylvain Jamois, in the estate's kitchen. These meals were a highlight of our trip, too, since Mr. Jamois has a superb mastery of British country-house cooking, food you rarely find in restaurants, including handmade pies, potted prawns and gorgeous roasts, including a whole roasted suckling pig.
When he came to fetch half of us for a personal tour of his farm and dairy the next morning, Mr. Montgomery had straw on his sweater that established his credentials as a farmer, and his easy smile and slightly bashful manner immediately put us at ease. As we walked by his farm, he gestured at his cow-dotted pastures and said, "Our job is to try and get the taste of all of this into our cheese."
He added: "The French call it terroir, the whole idea that something can only come from one place, but I call it common sense and respecting nature."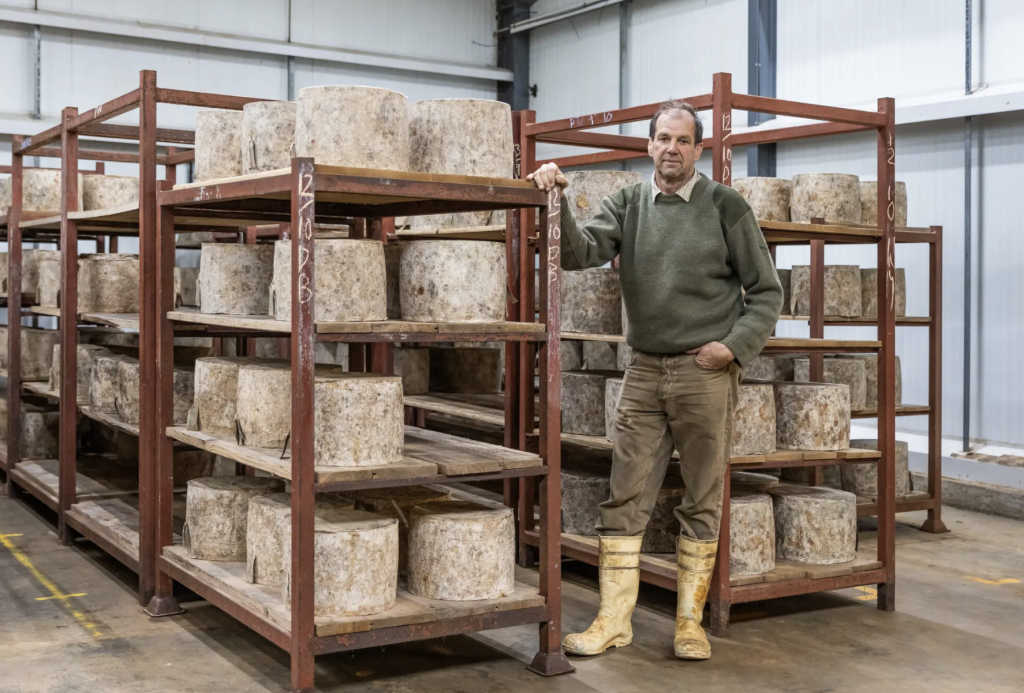 While we donned protective gear — hairnets, shoe caps and white-fabric jackets in his messy office, Mr. Montgomery told us the history of his family's 112-year-old dairy. Then he showed us how Cheddar is made.
Standing around the oblong stainless-steel-lined vat — where the morning's pale yellow milk was being stirred by two mechanical arms to begin forming curds — was like some sort of communion. Next, the curds were separated from the whey and churned by hand by the cheesemakers, before being cheddared, or allowed to coagulate. The curds were then cut into rectangular sheets that were shredded, salted and fitted into Cheddar molds to be pressed overnight. The new cheeses were then wrapped in cotton muslin, which is why they're called clothbound, and smeared with lard (to encourage the growth of healthy mold and help the cheese to retain moisture) before being brought to aging cellars.
After a morning of following the cheese-making process, a triptych of biology, chemistry and craft, we returned to the manor house in silence, humbled by the beauty of such vital and physically exhausting work.
Cheese journeys has six trips scheduled for 2024, including a British Cheese Odyssey: London, Somerset and Bath, which runs from Oct. 6 to Oct. 13, 2024. Double occupancy is $5,700 per person. Single occupancy is $6,400 per person. Ground transportation, hotel accommodations, tours and all meals are included, except for dinner in London and lunch in Bath.
A voluntary gratuity is suggested for the staff at North Cadbury Court. Guests are responsible for their own airfare to London. Booking is done on www.cheesejourneys.com.
Alexander Lobrano is a food and travel writer who lives in France. His latest book is "My Place at the Table: A Recipe for a Delicious Life in Paris."
Extracted from an original article in the New York Times on 31st October 2023