by Archie Montgomery
Many years ago, my mother's mother left a stunning estate in Angus north of Dundee called Kinnordy, to come to London and marry my grandfather. She retained the use of a remarkable castle on the estate, called Balintore. Designed as a grandiose sporting lodge in 1860, complete with spires and turrets, it stands on the sunny southern edge of a grouse moor clad in heather, looking south over rolling farmland to the distant Sidlaw Hills.
When I was a child, we'd trek annually as a family – over two wearisome days – to spend the summer holidays at Balintore. When "Big Granny" died, Balintore returned to the custodianship of the cousins running the rest of the estate. The rear-guard action against dry rot and roof decay was well and truly lost. Furniture was distributed around the family, the floorboards were looted and we never holidayed there again.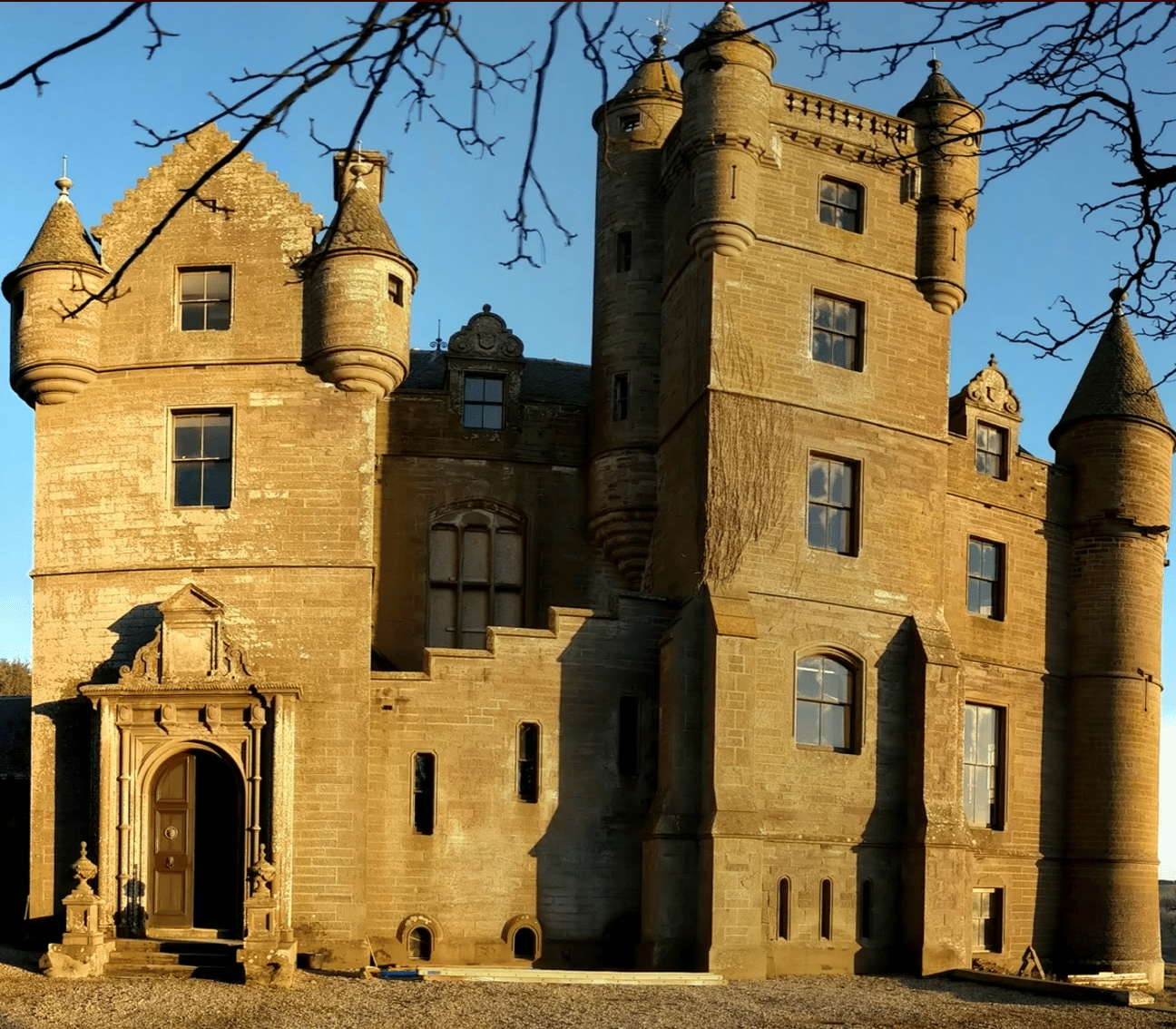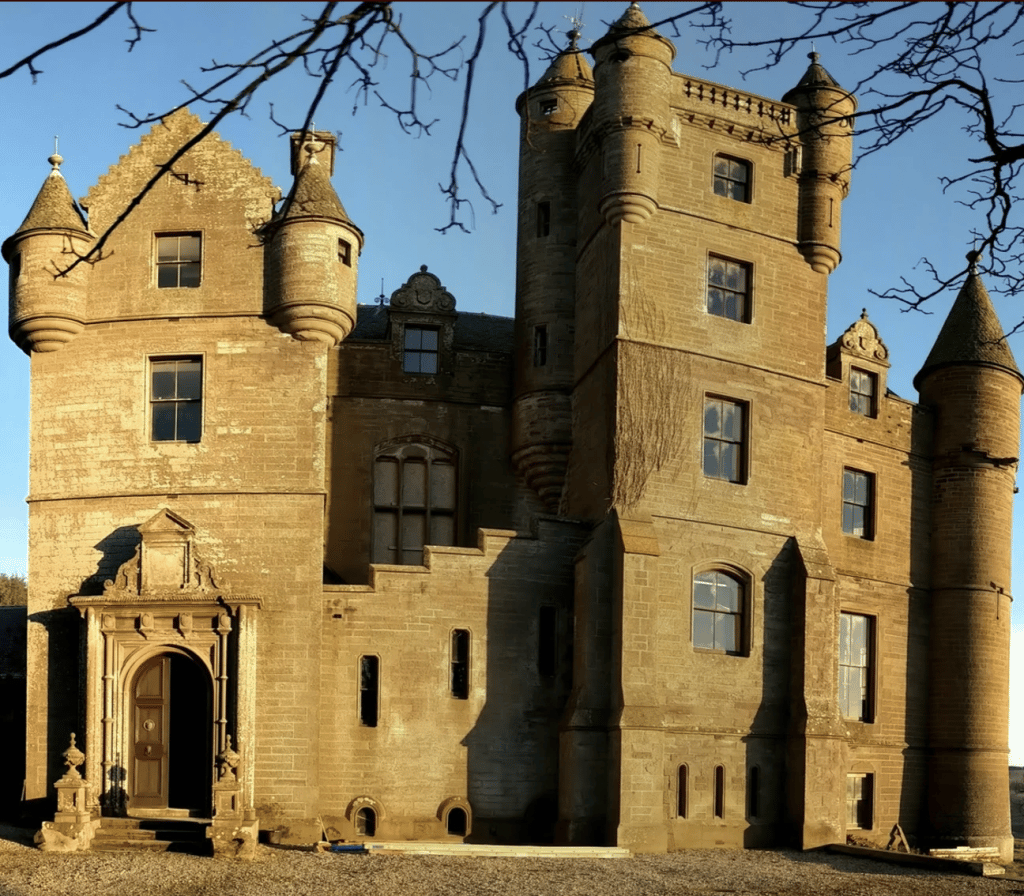 The coup de grace was the huge oriel window on the second floor hurling itself out onto the lawn, leaving a mortal tear in the side of the castle and vast granite blocks like icebergs strewn over the old tennis court. In an ever-worsening spiral of disrepair, this Category A listed monument changed hands, as a ruin, between a succession of romantic dreamers before it ended, via a compulsory purchase order, in the hands of Angus Council in 2006.
It was at this point that the lunchtime conversation at North Cadbury Court, my home in Somerset, turned to Balintore's snooker table. My mother had heard tell that, though the castle was being badly vandalised, the table lived on, resting solely on the exposed floor joists. As Balintore collapsed around them, local keepers and shepherds still enjoyed the use of its ripped baize and a bottle of whisky by candlelight.
We resolved immediately to save this last heirloom, which nobody had pilfered because of its inconvenient weight. My intrepid mother and her brother left for Scotland with the Land Rover and a horse trailer (containing a bull sent for the farm there), some spanners, my brother, a cousin and a great deal of determination.
It turns out that modern tables have eight legs and four slabs of slate (the vast flat stones that lie under the baize). The table at Balintore had six legs and three slabs of slate, each of which weighed about a third of a ton. Dismantling and removing the components without floorboards and stairs required a staggering amount of time and ingenuity. My mother triumphed and the table made it to North Cadbury Court, where workmen from Thurston, the London company that had constructed it 150 years before, lavished their attention upon it.
Their records, for some reason in the V&A, showed it to be, in fact, a billiard table, made of the highest quality. Guests at the Court have enjoyed playing on it ever since.


In 2007, Balintore Castle had the great good fortune to be purchased by Dr David Johnston. This dogged individual is the first owner for nearly 35 years to afford the building any compassion, or investment, at all. His ambition is gradually to restore some of the building's former glory and to let it out as a venue for guests.
Slate by slate and stone by stone, he has been overseeing a small team as they patch up some of the building's more serious wounds. One of the towers has been renovated to provide a most unusual B&B and the beautiful old kitchen wing is available to rent as a three bedroom holiday flat.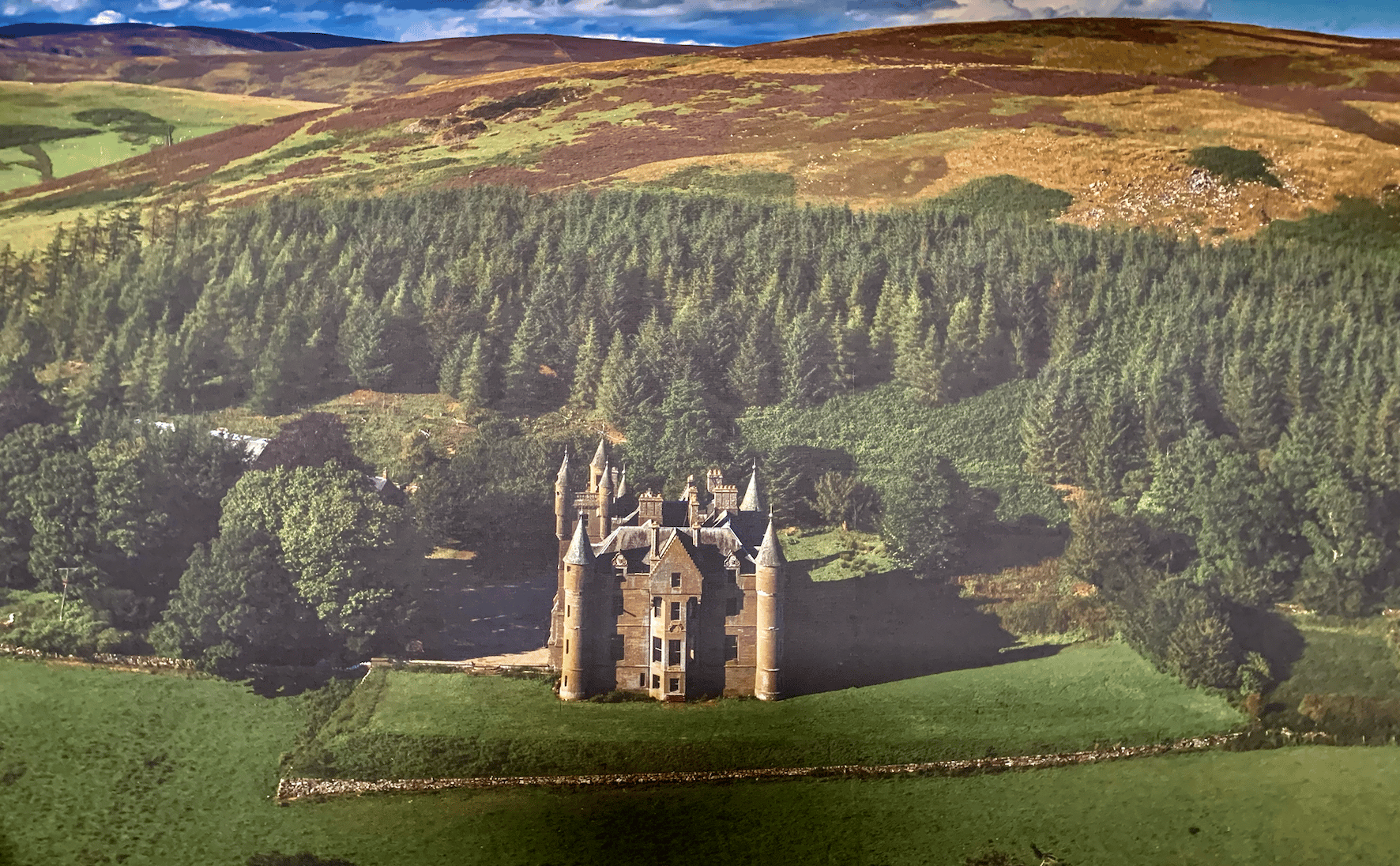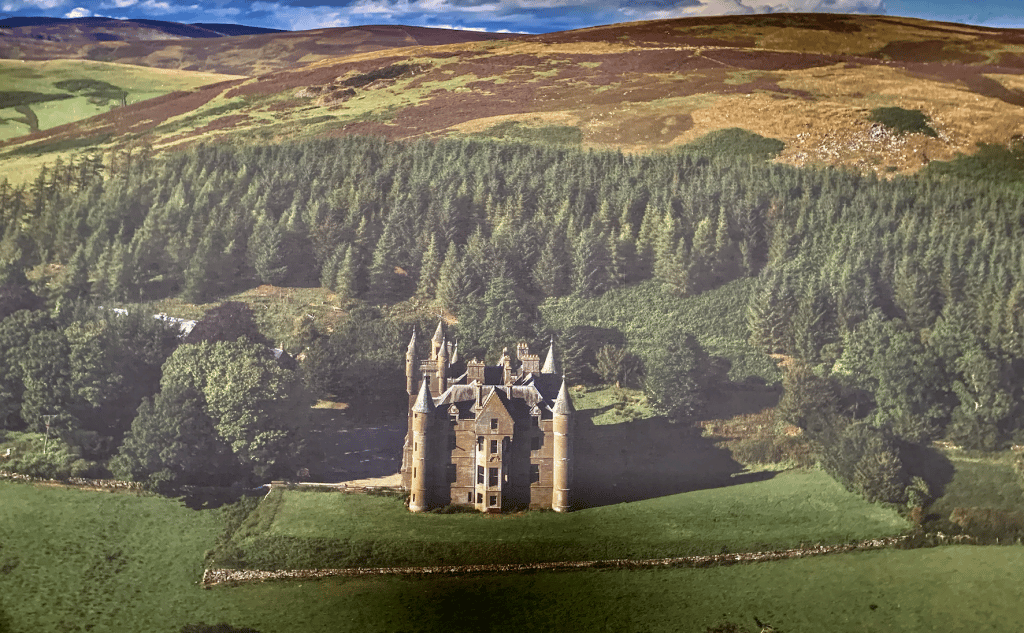 When my mother died in 2010, I was determined to keep alive her Scottish connection – particularly with Balintore, which had given us so many happy memories. After 10 years and several false starts, I found a cameraman last year with enough enthusiasm and ability to see through the task of capturing the essence of Balintore Castle, the snooker table's original home, in one panoramic image.
For some while, Andrew Holt studied the meteorological charts, waiting for propitious weather, before leaping on a plane to Dundee. He spent a couple of days filming at Balintore, using a drone in a calculated mathematic manner designed to transfer the very high definition image proportionately onto the walls of the Snooker Room at North Cadbury Court.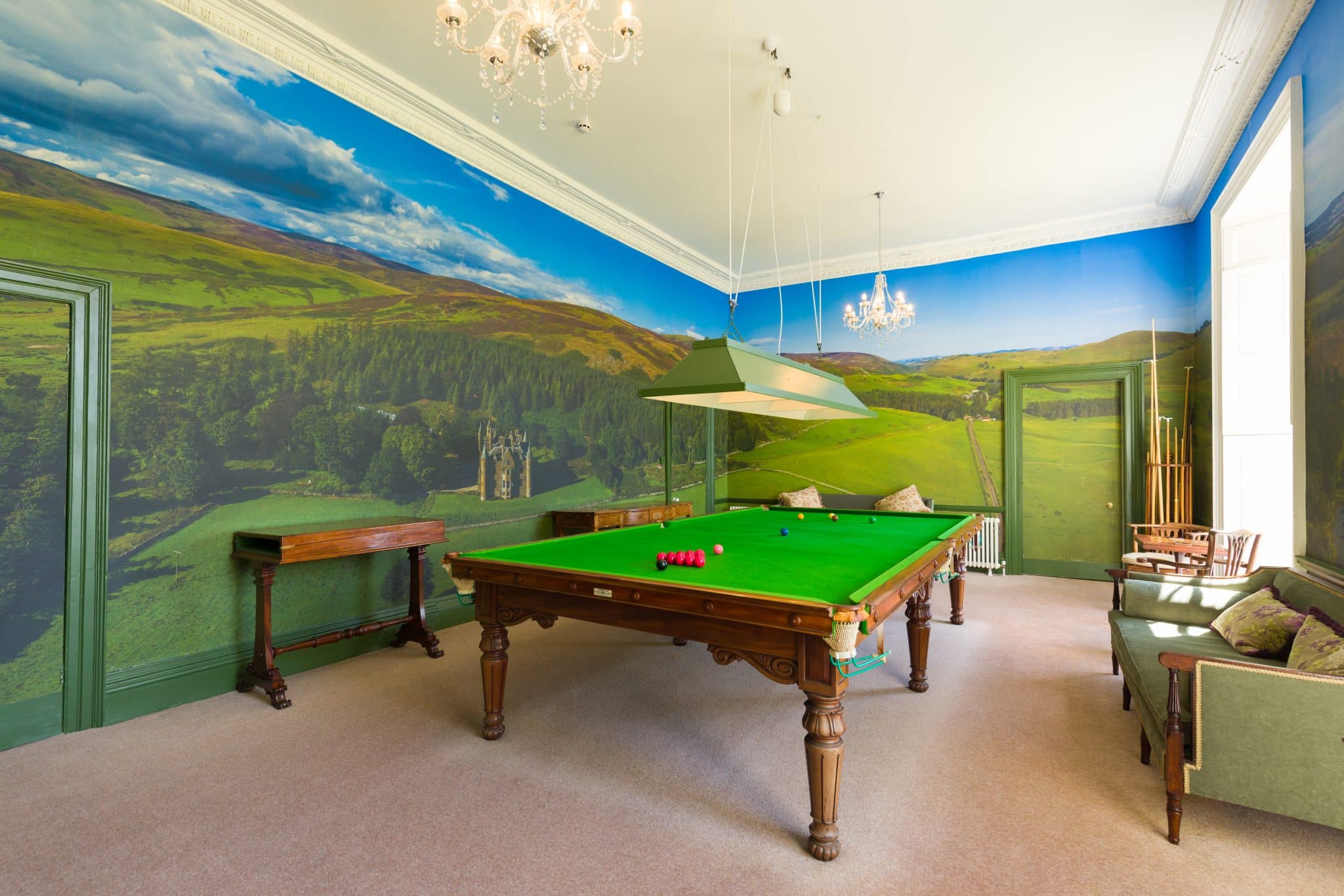 At his recommendation, I commissioned a local company – Whitespace of Bristol – to print his images onto wallpaper cut to the exact size of the room. In the middle of January this year, the skilful team hung the fabric to perfection. The result is a 360-degree virtual visit to the glen.
While David Johnston's dream continues, I have finally realised mine.